Whether you're a healthcare professional who needs to know how to perform CPR and other lifesaving skills in the hospital, summertime camp organization, or a babysitter, having CPR training under your belt can help to save someone's life. The stats are staggering; anyone can learn CPR – and everyone should!
CPR Training Is For You
We've put together this helpful infographic list (but not limited to) of those who can benefit from CPR training: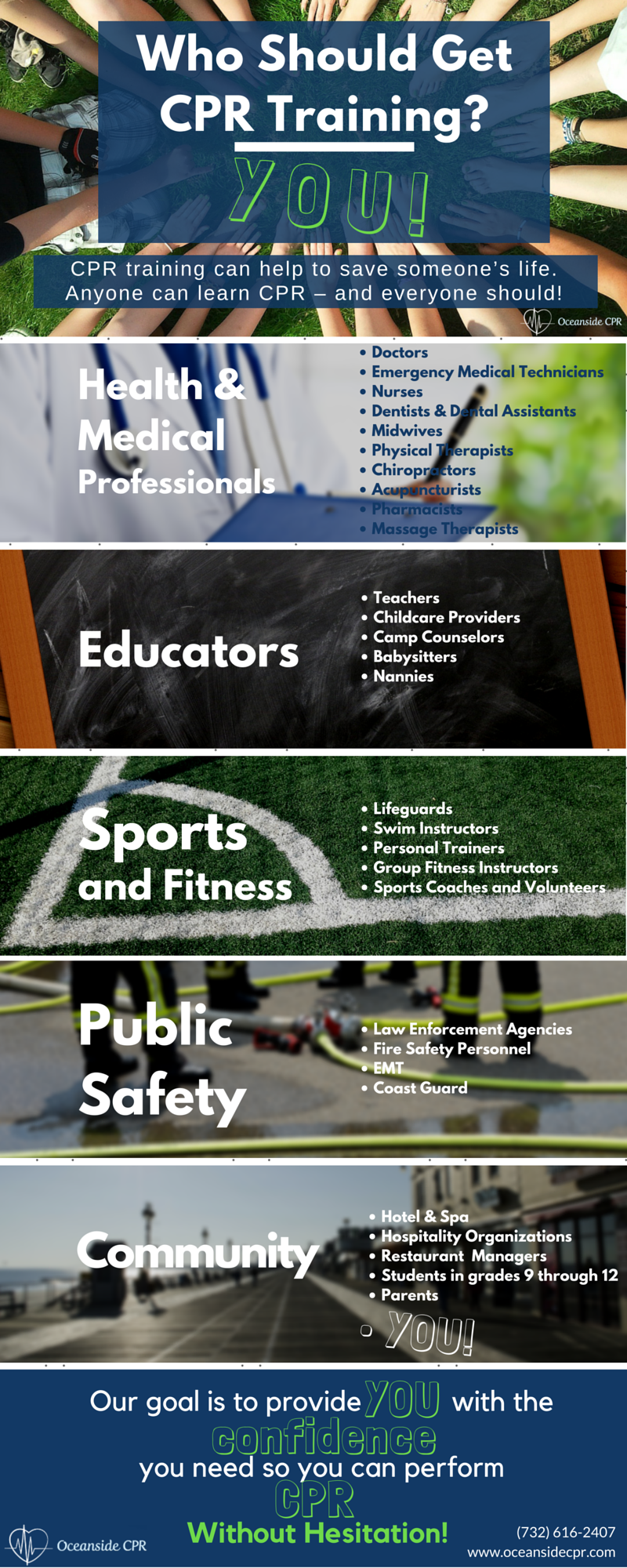 Share This Infographic On Your Site
Please include attribution to https://www.oceansidecpr.com with this graphic.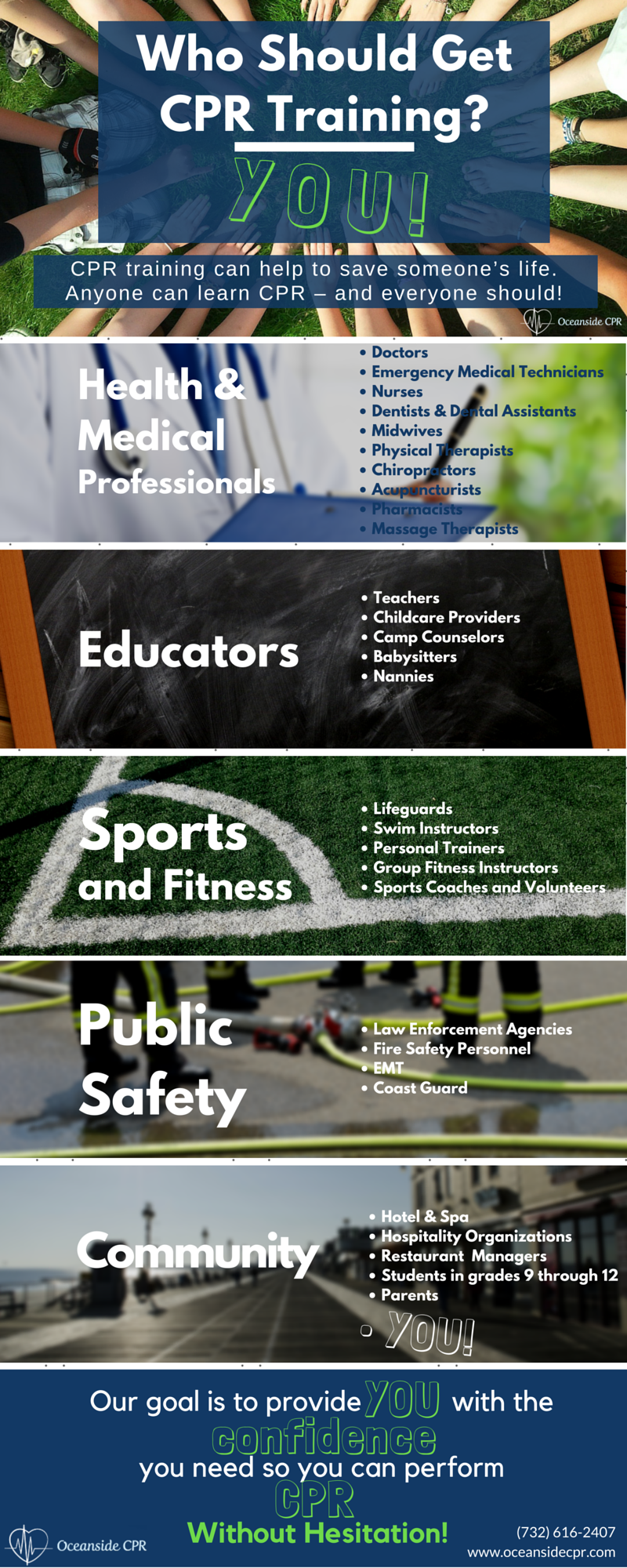 Health and Medical Professionals
• Doctors
• Emergency Medical Technicians
• Nurses
• Dentists & Dental Assistants
• Midwives
• Physical Therapists
• Chiropractors
• Acupuncturists
• Pharmacists
• Massage Therapists
Educators
• Teachers
• Childcare Providers
• Camp Counselors
• Parents
• Babysitters and Nannies
Sports and Fitness
• Lifeguards
• Swim Instructors
• Personal Trainers
• Group Fitness Instructors
• Sports Coaches and Volunteers
Public Safety
• Law Enforcement Agencies
• Fire Safety Personnel
• EMT
• Coast Guard
Community
• Hotel, Spa and Hospitality Organizations
• Restaurant  Managers
• Students in public schools grades 9 through 12. According to New Jersey Assembly Bill A 2072, they are actually required to receive instruction in cardiopulmonary resuscitation and use of an automated external defibrillator prior to graduation.
• YOU!
CPR Training Classes (and more!) At Oceanside CPR
Consider taking a CPR training class, BLS or AED training at Oceanside CPR. Our programs are excellent choices for both the community and workplace and teaches skills with research-proven Practice-While-Watching (PWW) technique, which allows instructors to observe the students, provide feedback and guide the students' learning of skills.
As CPR instructors with over 25 years of experience, we are able to provide a relaxed and comfortable teaching environment, no matter what class you are looking for. Our goal is to prepare people with the confidence so they can perform CPR in any life-threatening emergency – Without Hesitation! Whether you are interested in attending a class, scheduling an on-site training or just have a general question, please don't hesitate to contact us at (732) 616-2407.